Gain data insights from FineReport and FineBI
FineReport and FineBI with different positioning and features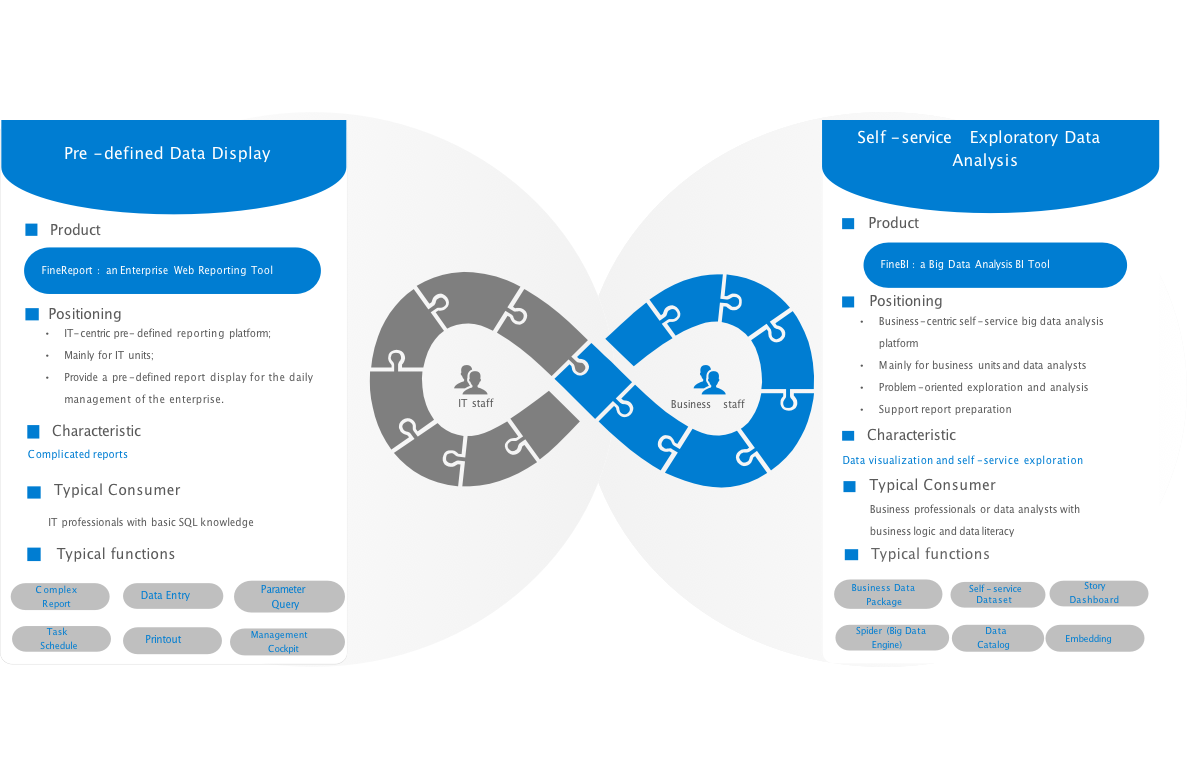 For managers
Summarize business performance visually, effectively monitor ongoing operations, detect trends, and identify new business opportunities.

For builders
Everyone can create reports or dashboards with stunning data visualization effect. Data entry function improves the efficiency of real-time data updating.

For IT staff
Simplify deployment and integration. Cut operation and maintenance costs.Open APIs make it easy for IT staff to customize reporting systems.
Practical Application Scenarios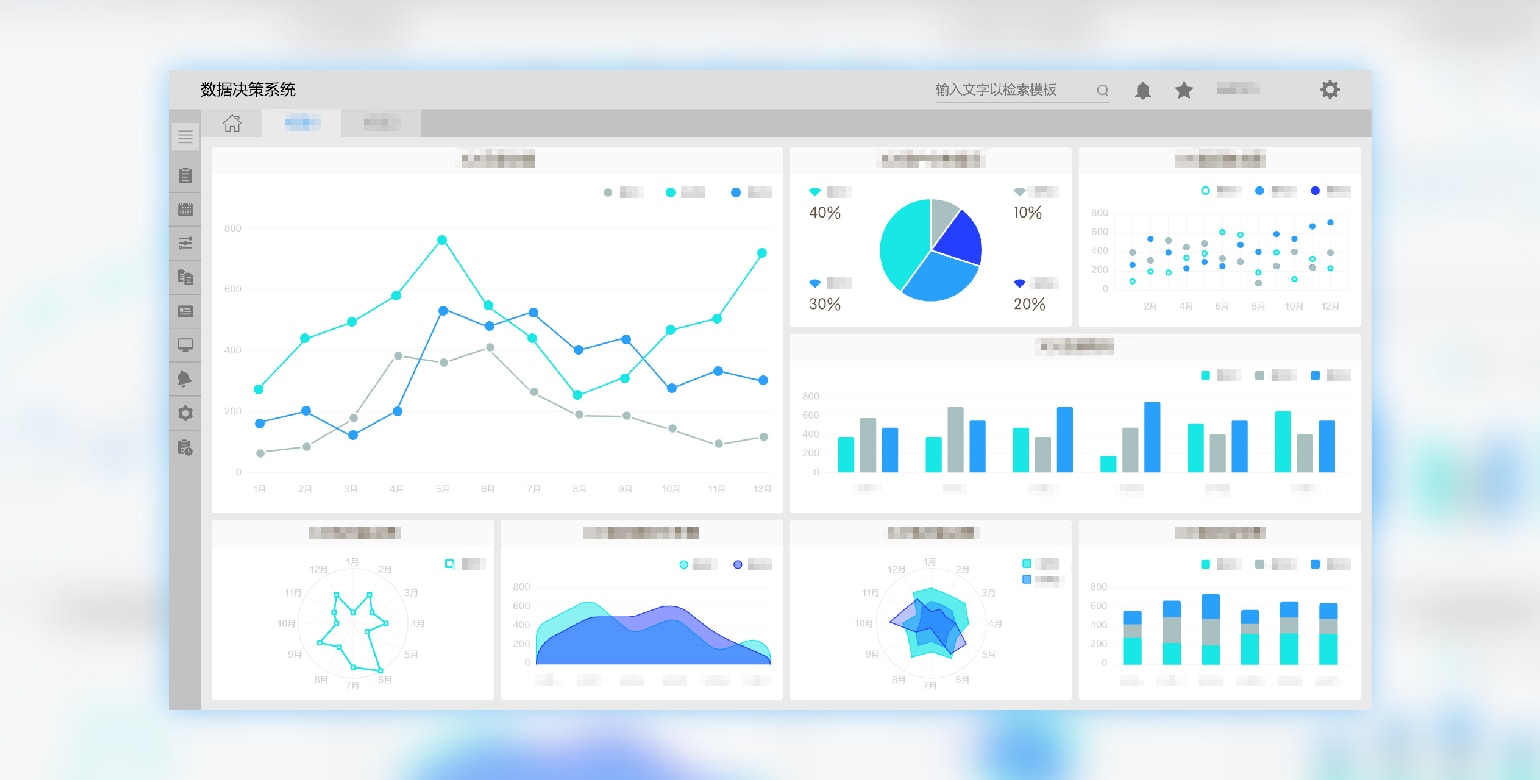 Tongjunge
---
Tong Jun Ge is a retail supplier specializing in the marketing, logistics, distribution, import and export of traditional Chinese herbs. Because of changes in management strategies, Tong Jun Ge is going to implement unified management over logistics and business data at the headquarters. Tong Jun Ge simulates management cockpit effects with FineReport's dashboard to display key indicators from marketing analysis vividly on large screens.

Contact Us

Business: international@fanruan.com

Support: support@fanruan.com
Copyright©2020 FanRuan Software Co., Ltd.